From the Archives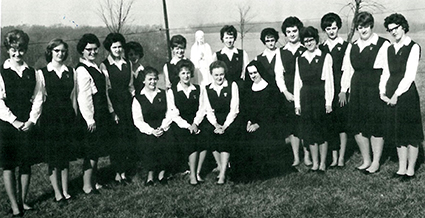 Oblates of St. Benedict, Academy of St. Benedict, 1963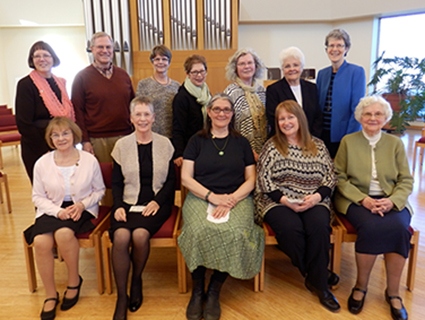 Oblate Class of 2013
The Oblates of Holy Wisdom Monastery is an intentional community of women and men who find a practical spirituality in the Rule of Benedict.
Oblates embark on a spiritual journey with believers of diverse backgrounds and faith practices. Drawing inspiration from the Rule of Benedict, oblates lead ordinary lives where they live and work, seeking to balance prayer, work and leisure. They meet regularly to share their lives and grow through Benedictine spirituality.
To learn more about becoming an oblate, visit our web page
or contact Sister Lynne Smith at 608-831-9305,
oblate-inquiries@benedictinewomen.org.
Contact Nancy Sandleback at nsandleback@benedictinewomen.org or
608-836-1631, x105 to learn more about the history of Holy Wisdom Monastery or come see what's new in the spirituality library.